Qualify for Commercial Loans Fast Online
Easy qualifying and fast closings on all commercial loans. Real estate lenders offer no income qualifying on most properties.
Real Estate Lending on All Business Property Types
Commercial Real Estate Loans
Typically, Commercial Loans on Real Estate are fully secured by the property being purchased or refinanced. Usually, banks and conventional lenders loan 60-80% of the value of the property depending on the property type, credit scores, occupancy and other factors. Purchases with as little as 10% down is available in most cases if the seller is willing to carry back a 2nd. Not all lenders will make long term loans on commercial and industrial real estate. Repayment terms range from 1 to 30 years depending on the business plan and needs of the borrower. Some lenders will also make second mortgage commercial loans on business real estate. The amount of the second mortgage is based on the appraised market value and the amount of the first mortgage.


3-15 YR Balloon Loans
Commercial balloon notes offer interest rates on real estate that are fixed for a period of years then have a balloon payment. Typically these are indexed to a treasury bill or note. Terms can range from for 3, 5,7,10 or 15 years. The amortization schedules to determine the monthly payment are generally for 15, 20, 25 or 30 years depending on borrower needs and rates offered. When a balloon program matures at the end of the agreed term, the principal balance that remains comes due in full at that time. The borrower can, at that time, pay off the balance by either selling the property or refinancing it. Investment property is typically owned for a previously defined period of time. Be sure that your investment strategy can accommodate this type of financing before securing balloon notes on your business. If you have to refinance at the time of the balloon, it can be expensive.


Adjustable Rate Commercial Loans
An adjustable rate program will typically fully amortize with no balloon payments. This type program will usually have periodic and life time adjustment rate caps. The rate is determined by an index such as the treasury bills, libor, prime or others plus a margin which can be considered the lenders profit for lack of a shorter explanation. Rates are adjusted at a certain point in time using either the current rate of the index in question or the average of the index for a predetermined period of time. In either event, the index used will correspond to the periodic adjustment term. When commercial real estate loans are a three year adjustable rate, then the index used may be the three year treasury index. This does not have to be the case however. The Prime rate may be used on an averaged basis. Some adjustable rate programs are fixed for an initial period of years and then will begin to adjust after that fixed period. For example a 5/1 adjustable is fixed for the first five years and there after will adjust every 6 months or 12 months thereafter. The index used will be the prime rate or six month or one year treasury rate.


Commercial Loans with Full Term Fixed Rates
These programs are available on business related real estate at terms from 10 to 30 years. Please know that these programs are the most expensive available. They may be appropriate for those borrowers that have no tolerance for fluctuations in their monthly payments or interest rates. The down side is that in the early years, when a business is trying to off the ground, the cash flow is not as advantageous as it would be with an adjustable rate with a lower rate and payment.


Credit Lines As Commercial Loans
Under a credit line agreement on real estate, the lender supplies a business with available funds intended to meet temporary needs such as shortages in cash that are the results of timing of income collections and outgo requirements. Credit lines are typically used to finance inventories, receivables or contract related expenses.


Please note: We recommend that you consult Submit Quick App first to assist in providing you with all the information needed to make an informed and educated decision.

Gas Station - Convenience Store
| | | | | |
| --- | --- | --- | --- | --- |
| Churches | Land Development | Laundromat | Mixed Use Com/Res | Mobile Home Parks |

Submit Quick App
Then Call
970-406-8744

ONE STOP FOR
Real Estate
Financing / Loans
Mortgages and Lenders
Easy Qualifying
ALL Property Types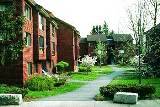 Apartment / Multi-family

Automotive - Gas - Repair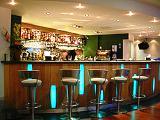 Bar - Lounge - Pub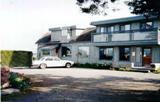 Bed & Breakfast / Hospitality

Car Washes - All Types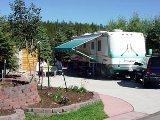 Campgrounds & RV Parks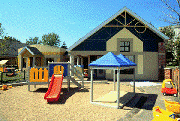 Child Day Care Center
To obtain quotes on commercial loans for business real estate just complete our Quick Application.